An Introduction to Deb Thwaites: new head teacher of Ronald Tree Nursery School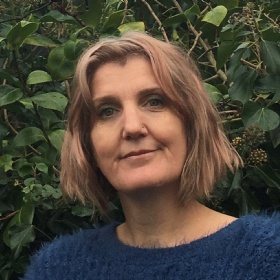 Dear families of Ronald Tree Nursery,
I am excited and honoured to have been appointed as the new headteacher for Ronald Tree Nursery from January 2021 and I'm very keen to get to know parents, as well as the staff and all of the children who play and learn here.
From my experience of being an Early Years teacher for over 25 years, I know that a successful and happy school depends on all of us working together.
Ronald Tree Nursery has a great reputation and in the short time I have been working alongside the staff and Governors, I know I have found exactly the right place for me. I feel very lucky to have been chosen to join this wonderful team. I am looking forward to finding out more about the school so that any changes we make in this new chapter are supported by the whole school community.
Parents make an important contribution to children's achievements at Nursery, and I want to build my relationship with the families of Ronald Tree for everyone's benefit.
During these unusual times of isolation and social distancing, it will be difficult for me to hold events or welcome you into the Nursery setting as I would have liked. I will be present most mornings and afternoons on the school gates at drop off and collection times and invite any of you to speak with me then. We can chat there, or you can make an appointment to speak with me in more detail and with more privacy. Your views are important to me and will help me to get to know the Nursery from your perspective as well as that of the staff team.
If you prefer, you're also welcome to contact me by email or phone.
Yours,
Deb Thwaites.
Please enter some content for your news story here.